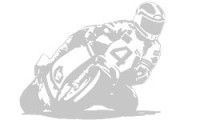 THE "AMERICANA" IS THE OFFICIAL 27th BIKER FEST INTERNATIONAL SPECIAL BIKE.
Based on a stock Triumph America, it has been crafted by Free Spirits with the cooperation of American Bikes Caltern and the german designer Steven Flier. 
Come see it inside the Terrazza a Mare!
BIKE SHOW UPON THE SEA
See to believe! More than a hundred special bikes put together in a wonderful location such Terrazza Mare, directly upon the sea, it's a double wonder! Terrazza a Mare will host the most important italian Bike Show, including Italian Motorcycle Championship final stage and the only AMD date in Italy.
BIKERS FMI
Since years the Biker Fest International is considered Italy's main event in motorcycle rallies and FMI (Italian Motorcyclist Federation) officially assists the event with its regional coordinators.
CAFÈ AT THE PIER
Inside the wonderful Terrazza a Mare you'll find a superb selection of Café Racers and english bikes, together with the official event bike, the Americana built by Free Spirits. Freespirits.it – stevenflier.com
LIVE MUSIC
Biker Fest has always meant Rally-Race-Rock Festival! Not less than a dozen groups will rock your nights with lightning live music shows!
CUSTOM PAINTING SHOW
Airbrushers, pinstripers, bodypainters, engravers... ready to paint tanks, color bodies, cut metals and battle to win the first prize in the Custom Painting Show. Subscriptions are open!
DEMO RIDES
Free demo rides with all the Official Factories latest models; Dyno test for your motorcycle; live music shows at Tenda Bar and much more...
FREESTYLE & STUNT
Taking your breath away it's Stunt Men duty! Freestyle motocross action and acrobatic moves on sport bikes and quads are always in residence at the Biker Fest International!
 Andreacavina.it – patentando.it – customstuntz.com
SAFE DRIVING WITH PIT-BIKES
AND GO-KARTS
FMI Courses of safe driving will involve students from city's Middle and High schools. The Associazione Motoristica Goriziana will teach kids driving motorcycles and gokarts.
amgoriziana@libero.it
GUIDED MOTOTOURS
Get around! Terre di Moto and Motoclub Morena will let you discover the beauties of our region Friuli Venezia Giulia with a series of superb guided Mototours.
Dolomitibikers.it motoclubmorena.altervista.org
HARLEY-DAVIDSON WELCOMES YOU
Official Dealer H-D Pordenone and Pordenone HOG Chapter invites you to the dedicated area inside the Luna Park zone with Demo Rides, official merchandising, live music and much more. Harley-davidson-pordenone.com
HEADQUARTERS – INFO POINT – INCOMING RENTAL BIKES
For international and overseas guests we offer various services of car and motorbike rental. Organized Incomings will be reaching Lignano Sabbiadoro from all over Italy. Hotels and Campings at any price with a special "Welcome Bag" for everyone booking through
booking@bikerfest.it
MONOBIKE
One wheel. On the grass. No steering. Full Throttle.
That's Monobike show!
Unimoto.it – motorso.it
MOTORCYCLES WITHOUT BORDERS
Say motorcycle, think travel. The great mototravellers are always in place at the Biker Fest, ready to tell you their stories and share their experience with all of you.
OFF-ROAD – QUAD
Not only custom! All kind of biker are welcome, of course! Motoclub Sabbiadoro and M&M Racing will surprise you with exhibitions and Enduro training. M.C. Trieste will also give you the chance to try your off-road abilities in a
closed circuit. Mcsoffroad.it – memracing.it
TRACTOR PULLING ITALIAN CHAMPION
Can you imagine the sound generated by 4 V8 Hemi engines with a total displacement of 32.000 cm³ boosting over 10.000 bhp? Come to the Biker Fest and see one of the most incredible vehicles on hearth, a real Dragster Tractor!
www.roccopowerteam.it
TRAIN, LIMOUSINE AND CAB SERVICES
Don't drink and drive! To keep you and your driving license safe we provide a full shuttle service with the famous "Trenino", a few limousines and cabs to bring you everywhere inside or outside the city.
18° US CAR REUNION
It's the 4-wheels digression of the Biker Fest and one of the oldest American Car meetings in Italy. Muscle Cars and Vintage wonders, ready to rumble!
Oldschoolgarage.it